Overseas Exchange Transactions
August 2016



---
Released on 14 February 2017 | Download the complete release |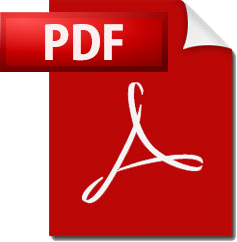 472 KB
T$m *
Aug 16

Jul 16

Jun 16

May 16


---

Overall balance


-1.2

12.6

24.2

7.8

Total inflows


61.0

57.0

84.8

59.5

Total outflows


52.8

52.3

49.7

55.1

Foreign reserves

366.3

367.4

354.9

330.7

---
Rising outflow for gifts and family support abroad
Total OET Receipts
Total OET receipts rose to $61.0 million in August, $4.0 million (7.0%) higher than the previous month. The increase over the month was largely due to an increase in private transfer by $2.4 million (11.8%), mostly remittance receipts. Over the year ended August 2016, total OET receipts rose by $126.2 million (23.2%) to $670.9 million driven mostly by remittance receipts, foreign aid, construction and telecommunication services.
Total OET Payments

Total OET payments rose by $0.5 million (1.0%) in August 2016 to $52.8 million. This owed largely to higher personal transfers compared to July. In year ended terms, OET payments rose by $86.6 million (17.2%) to $591.2 million driven mostly by higher import and services payments.
The balance of overseas exchange transactions, which is the net change to foreign reserves over the month of August 2016, recorded a deficit of $1.2 million, which is $13.8 million (109.5%) lower than the surplus in July. Foreign reserves has benefitted in the previous months from large inflows of remittances, government grants and budget support, however the persistent high level of import payments and the rising outflow of private transfers eventually weighed on the level of foreign reserves.
Hence, foreign reserves slightly fell to $366.3 million in August, sufficient to cover 9.2 months of imports, well above the NRBT's minimum range of 3-4 months. The outlook for foreign reserves is considered to remain comfortably above the minimum range, given the expectation of high remittance receipts for the upcoming Christmas festivities and other assistance from donor partners. However, delays to the inflow of these funds may pose a risk to the outlook.

---
Overseas Exchange Transactions Collection
2016 Overseas Exchange Transactions